Latest Updates:
Thank you for riding & raising funds in support of Diabetes Queensland

Thank you to the 171 volunteers who helped make this event possible!
Coot-tha Challenge
The BDO Brisbane Coot-tha Challenge was the final event of Bike Week, an annual week-long celebration of cycling (April 26 to May 4, 2014).
Since 2008, this Bicycle Queensland event has included a timed 2.3km, 9% climb up Mt Coot-tha. It is a challenge for riders who do this regularly to clock the best or their best time overall; a challenge for riders who only do it once a year to better their time from last year; and a challenge for many to climb Mt Coot-tha for the very first time no matter how long it may takes!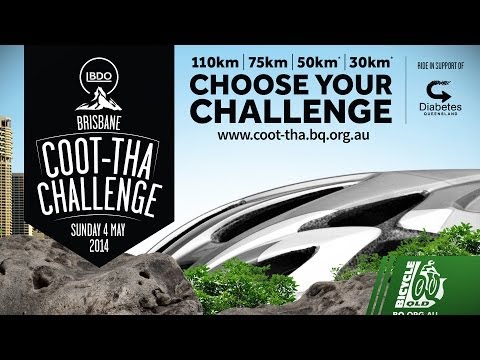 Play video
Latest news
Top Clicks